FY18 Mid-Year Thank You Party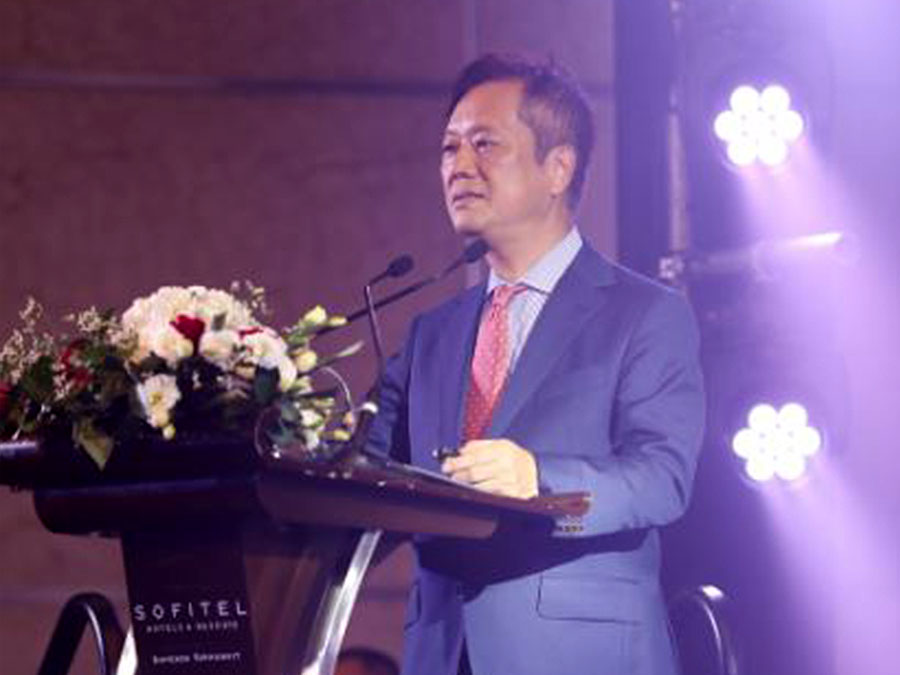 The Presidential speech by Mr. Katsuhiro Tanno, at NT-T's Mid Year Thank You Party on October 4th 2018. The President reported NT-T's great profit gained on first half of the FY18 and extended his appreciation to all employees for their effort and dedication, as well as motivated them to retain their contribution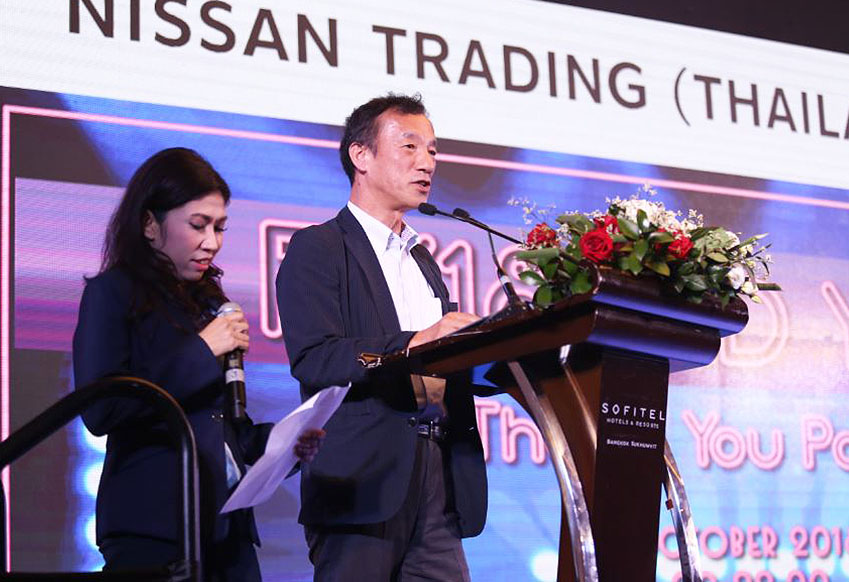 A greeting speech from Mr. Enomoto, CEO.



A celebration toasting (Kampai) from Mr. Kawahara, EVP.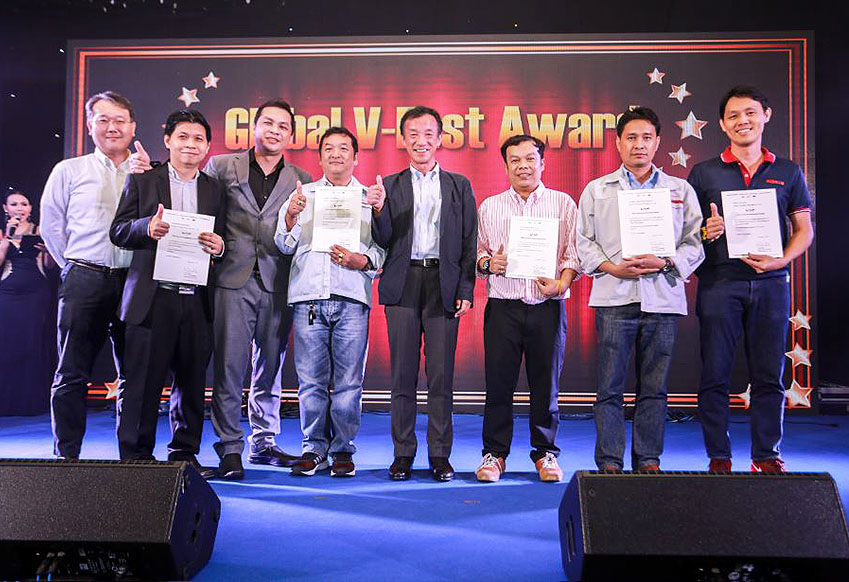 Mr. Enomoto, CEO granted the ceritification of Global V-Fast Award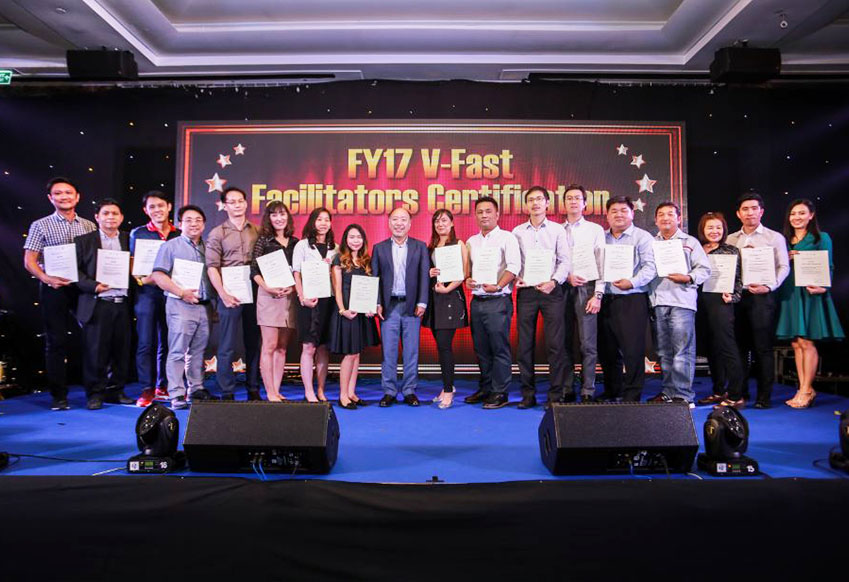 Mr. Kawahara, EVP awarded the certifications to the FY17 V-Fast Facilitators.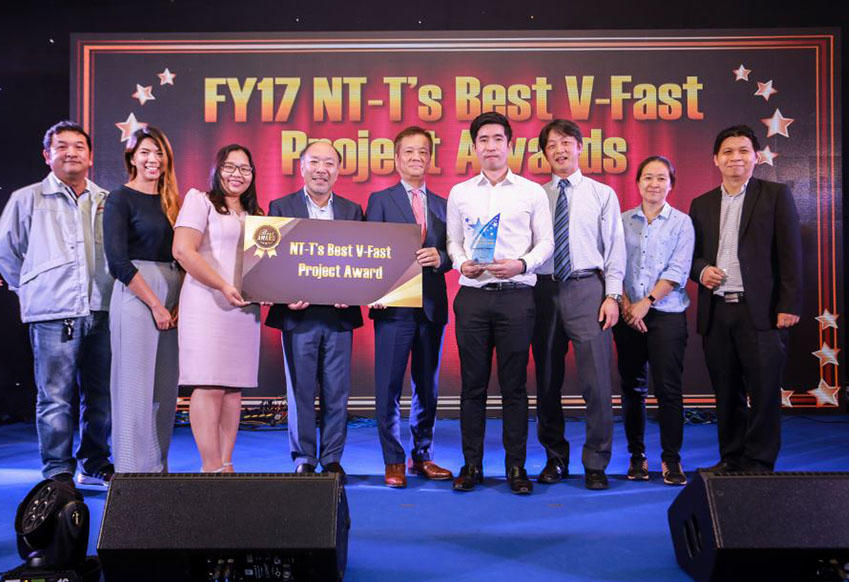 Team winners of the FY17 NT-T's Best V-Fast Project Awards.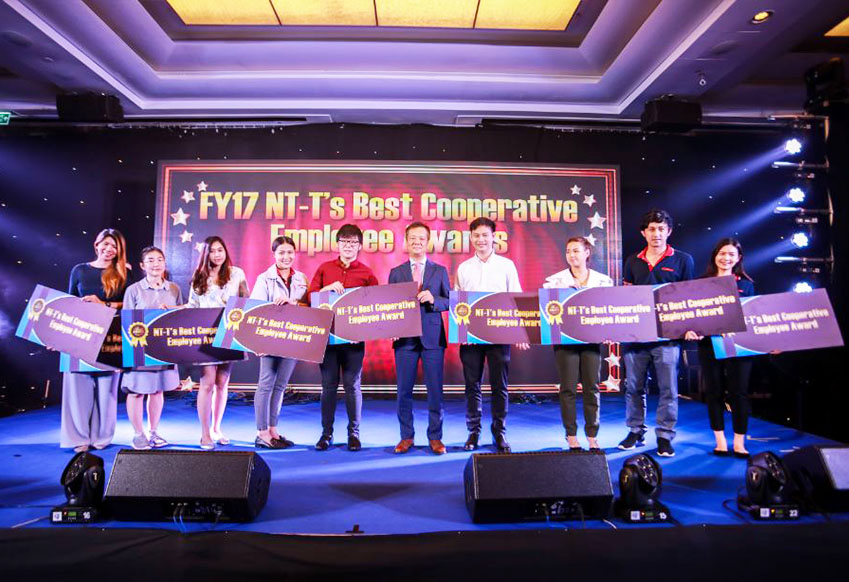 Mr. Tanno, President granted the FY17 Best Cooperative Employee Awards.




Wrapped up the night with smiles and laughters, collecting such indescribably priceless memories as they will eternally stay.