Message from President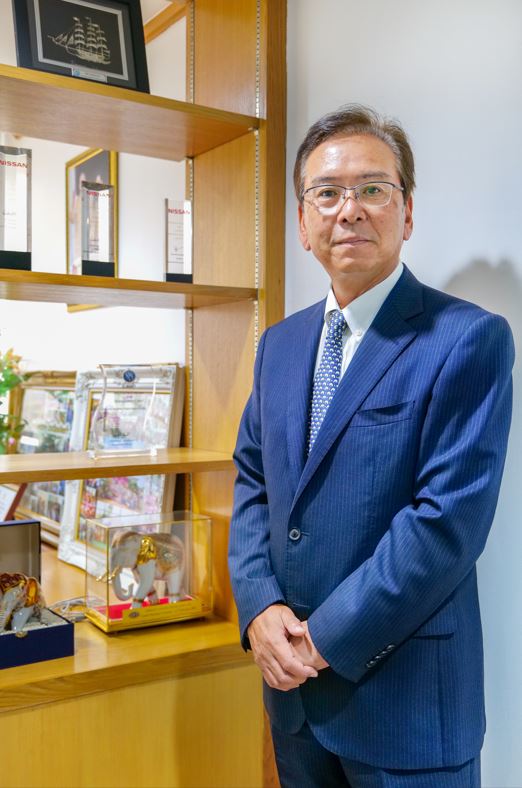 Since its founding in 1996, Nissan Trading (Thailand) Co., Ltd. has completed its 25th year of operation. As a trading company specializing in supply chain of automotive parts, materials, iron and steel and machinery in the automotive industry, our company has grown through meaningful relationships with partners in Thailand as well as across the worldwide ones.
With "Creating Value - Globally" as our corporate vision, we will plan our business models that meet the needs of our partners who require high value-added supply chain management accordingly. And with the current momentum in the automotive industry, we will provide some additional services to our partners who have challenged to expand new business area from upstream to downstream.
Finally I would like to offer my deepest condolences on the deceased due to COVID-19 and hope current critical situation would be getting better as soon as possible globally. However, our employees are committed to working together with originality and ingenuity to overcome this challenge and to serve our customers, shareholders and the Thailand society. We appreciate your continued support and business.
Sincerely,
Shigeki OKIMOTO
President
Nissan Trading (Thailand) Co., LTD.