Vehicles Business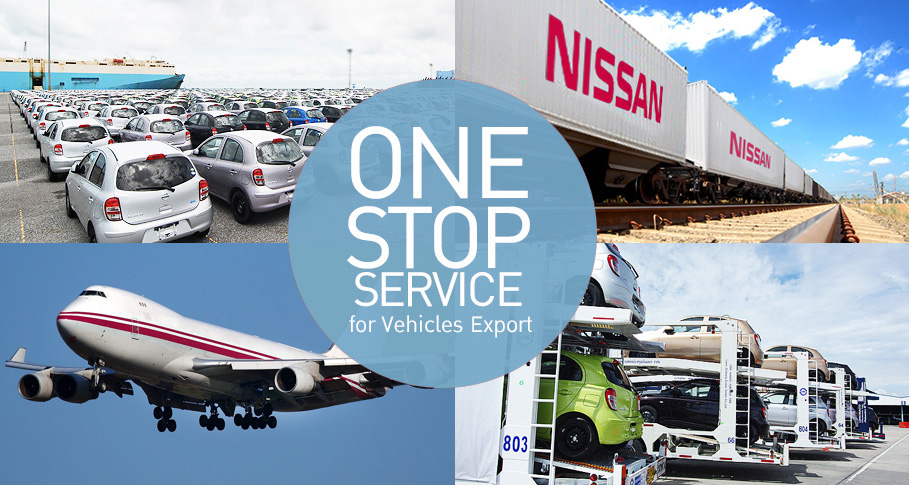 The Vehicle Business was originally established to support Nissan Motor Company's export business. Our team of highly experienced professionals export vehicles (CBU & CKD), spare parts and accessories to Nissan's global dealer network and many international organisations, including the United Nations, as well as meeting the demand for Nissan's vehicles from its markets in Asia, Oceania and Africa.
For our global customers our commitment to quality and service does not stop with the export of vehicles, but extends to providing a "one-stop" logistics solution that ensures all vehicles are delivered in perfect condition "on time and in full" whatever the environment
R&D PROTOTYPE VEHICLES
Our unique expertise allows us to specialise in the import-export of prototype and R&D vehicles on a global basis. We are able to meet the strict time lines that these products require ensuring a professional and prompt service that our customers expect and demand.
ACCESSORIES & SPARE PARTS
We have a long and successful business in the buying and selling of automobile accessories and spare parts for our customers; supplying such items as high performance tyres, batteries, automotive chemicals and aero kits. This depth of experience enables us to provide products that best suit our customers' requirements for market suitability, quality and cost ensuring our customers have the best product advantage for their business.
SERVICES
LOGISTICS SERVICE PROVIDER
We are an "end to end" one-stop import/export logistics service provider, for CBU and CKD, from Nissan's global production facilities to our customers worldwide. Our highly experienced team is always ready to ensure a smooth and seamless operation: order taking, shipping arrangement, export documentation, L/C processing, delivery of goods as well as offering bespoke freight arrangements and container stuffing and warehousing solutions.